Complimentary Skincare Consultations
La Prairie complimentary Skincare Consultations. Allow our expert Beauty Advisors to provide personalised ritual guidance, online or in your preferred boutique.
Consultation menu
Consultation details
Beauty Advisors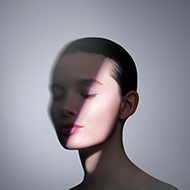 ONLINE SKIN CONSULTATION
20 min
Online
Identify your targeted skincare needs with guidance from one of our expert Online Beauty Advisors.
One-to-one consultation 
Bespoke application advice
Personalised rituals
Book now

A TIMELESS EXPERIENCE
A La Prairie Beauty Advisor will guide you through your ideal skincare ritual.
Is my information protected?
Please be aware that all the personal information that you may provide us during a consultation will be used only to advise you on La Prairie products. To find out more about how we protect and use your personal information, please consult La Prairie's Privacy Policy.
How do La Prairie Skincare Consultations work?
A phone consultation of 20 minutes is a personalised experience that includes: discovery of La Prairie products, addressing your skin needs and wishes, building your best ritual.
How do I prepare for an Online Consultation?
Find a quiet place. Have a mirror to describe skin needs and concerns, and hand sanitizer in case you will need to touch your skin during the consultation. Provide information about your current beauty routine being used.

MEET THE
LA PRAIRIE BEAUTY ADVISORS
Our Online and Boutique Beauty Advisors offer one-to-one guidance through your ideal skincare ritual.